The REACH Healthcare Foundation has awarded nine grants totaling $342,438 to support projects that use care coordinators and other types of connectors to help uninsured and medically underserved individuals access health services. The organizations were selected through a request for proposal within the foundation's Strong Safety Net outcome investment area that focuses on using connectors to close the gap between consumer need and health care.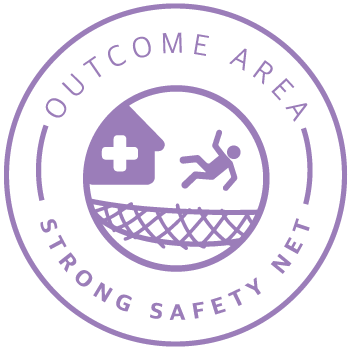 "To address the foundation's commitment to reducing health disparities, this funding RFP placed particular emphasis on the health care needs of individuals who generally face substantial obstacles to care – homeless youth and adults, immigrants and refugees, migrant workers in rural areas, and young people transitioning out of foster care," said Brenda Sharpe, President and CEO of the REACH Foundation. "The organizations awarded grants bring experience with these populations and have demonstrated success in helping them navigate complicated health care systems to secure the care they need."
The nine funded organizations work in urban, suburban and rural settings and employ care coordinators, community health workers, mental health engagement specialists, promotoras, case managers and other types of patient support to improve access to care. Applicants were asked to address how their proposed projects would reduce health disparities that result from lack of understanding of health care systems, language and cultural barriers, health literacy, trust issues and other issues that prevent some individuals from seeking care.
The Care Connector grants were awarded to the following organizations:
In Kansas:
Community Health Center of Southeast Kansas, $40,000
El Centro, Inc., $40,000
KidsTLC, Inc., $40,000
In Missouri:
Health Care Coalition of Lafayette County, $40,000
Health Care Coalition of Lafayette County on behalf of Migrant Farmworkers Assistance Fund, $40,000
Jewish Vocational Service, $39,983
ReDiscover, Inc., $32,241
reStart, Inc., $40,000
Synergy Services, Inc., $30,214
Health care connectors are one of four strategies within the foundation's Strong Safety Net investment area. REACH previously awarded $417,961 in care connector grants in 2016 and 2017. The 2018 grants begin March 1 and are awarded for a 12-month period.
For more information on the Care Connectors RFP and grant recipients, contact Carla Gibson, Senior Program Officer