Merriam, KS – Leadership of the REACH Healthcare Foundation today announced plans to relocate its headquarters in 2020 to the Avenue 82 property that will be built in downtown Overland Park. REACH President and CEO Brenda Sharpe made the announcement at a groundbreaking for the new property that will be located at 82nd Street and Metcalf Avenue.
"The REACH Foundation's Board of Trustees and staff are excited to be part of a vibrant and walkable community like Downtown Overland Park," Sharpe said. "Our work space planned for Avenue 82 will promote health, collaboration and learning with nonprofit partners across our region."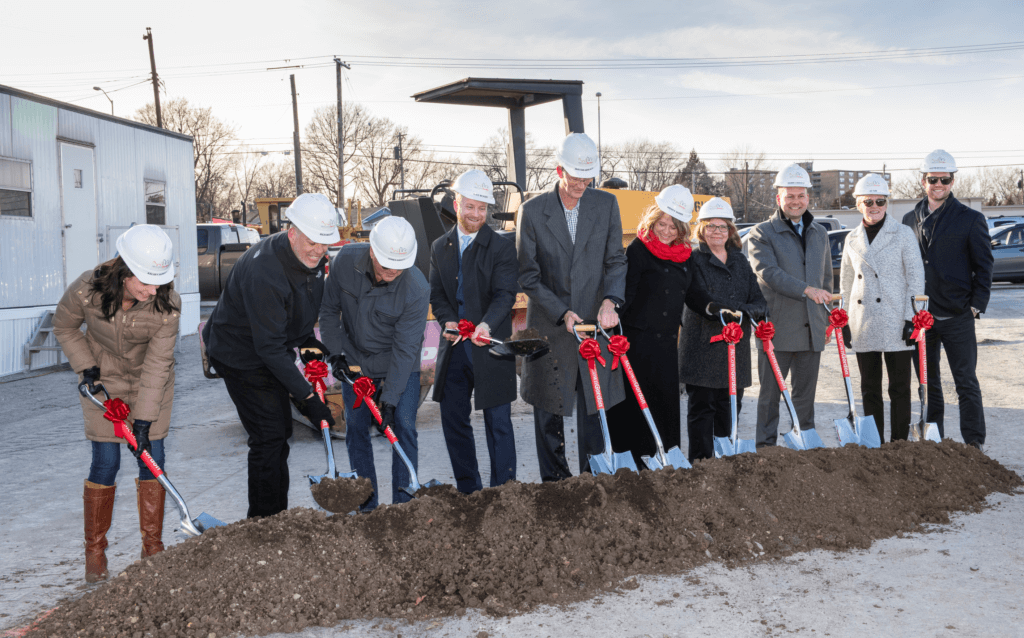 The REACH Foundation is investing in the Overland Park property along with BRR Architecture, an architectural design firm currently located beside the REACH Foundation at 6700 Antioch Road in Merriam, KS. The REACH Foundation has been located in Merriam since 2004.
Sharpe said the foundation's space will have offices for up to 8 staff members and include a community room that can accommodate groups of up to 100 people.
"The opportunity to co-invest in the Avenue 82 property emerged at the right time as the REACH Foundation began exploring a more permanent location for the organization," said Vicki Hohenstein, REACH Foundation Board Chair. "The REACH Foundation Board of Directors was pleased to secure this location, which is both publicly accessible and offers space that can support community dialogue and improvement." Hohenstein said REACH and BRR will be both investors and on-site tenants. The property will be managed by EPC Real Estate Group.
The REACH Foundation is a $130 million philanthropy whose mission is to advance equity in health care coverage, access and quality in its six-county service area. Founded in 2003, the foundation awards approximately $4.5 million annually in grants to nonprofit organizations working to strengthen health in a six-county region that encompasses Kansas and Missouri. In keeping with the foundation's articles of incorporation, the foundation maintains its headquarters in Johnson County, Kansas.
###