In less than a month, year 4 of open enrollment will begin, marking another critical opportunity to further expand health coverage through the health insurance marketplace. Though it has been a long and winding road, the Affordable Care Act's expanded access to health coverage has been cited as one of the primary reasons that national and local uninsurance rates have dropped substantially over the last three years. Because Kansas and Missouri have continued to opt out of expanding Medicaid, the numbers of uninsured in our two states have declined, but at slower rates than in states that moved forward with expansion.
According to the Centers for Medicare and Medicaid Services, 11.1 million Americans enrolled during the last open enrollment period, an increase of 1 million people from the prior period. Hopes are high that a similar increase will occur as marketplace enrollment begins November 1. In our six-county service area, health providers and advocates have focused their efforts on reaching individuals who are most underserved. As part of our focused outcome – Enroll All Eligible – REACH will award $259,900 to 10 organizations in October to support outreach and enrollment activities.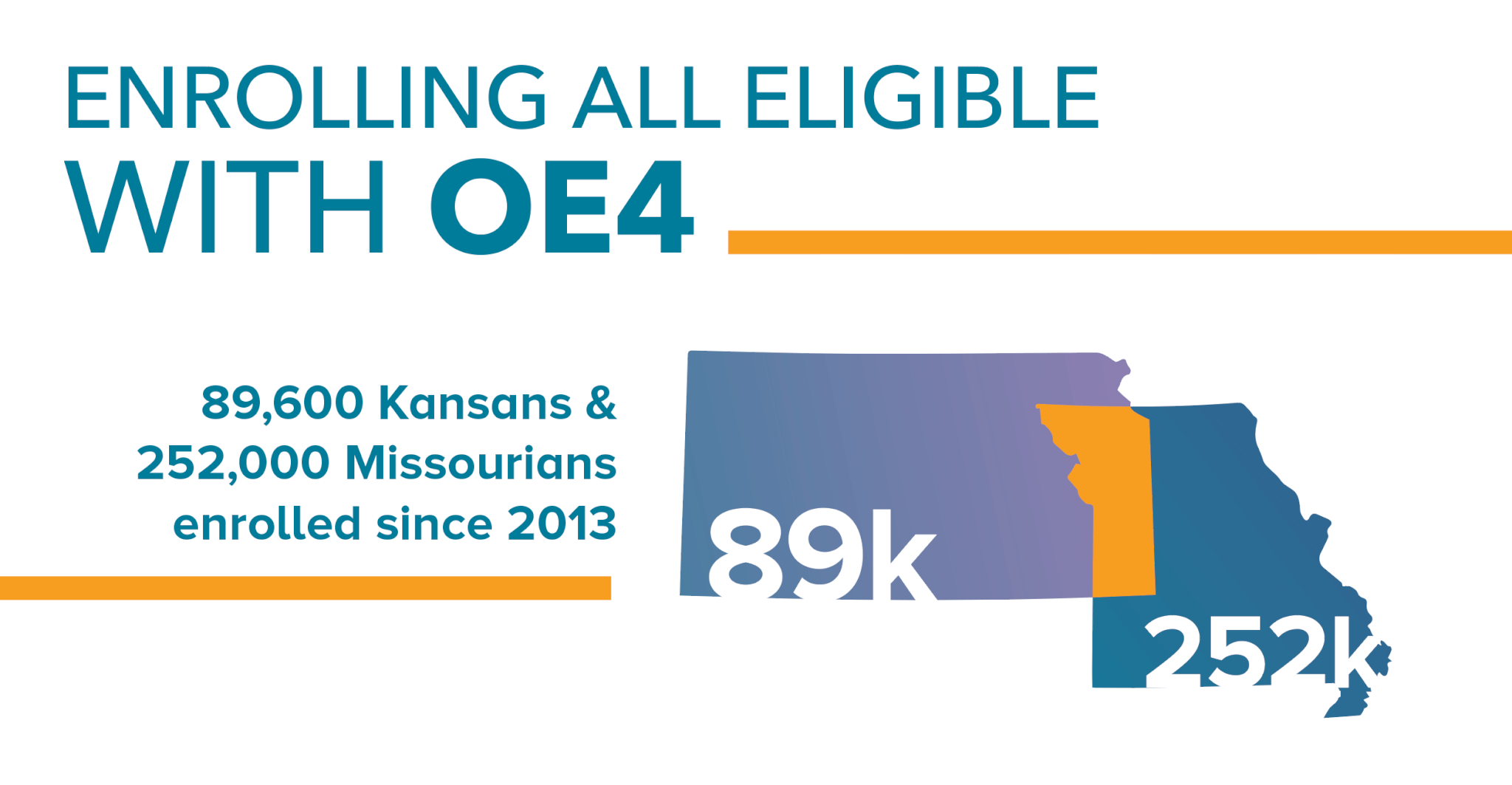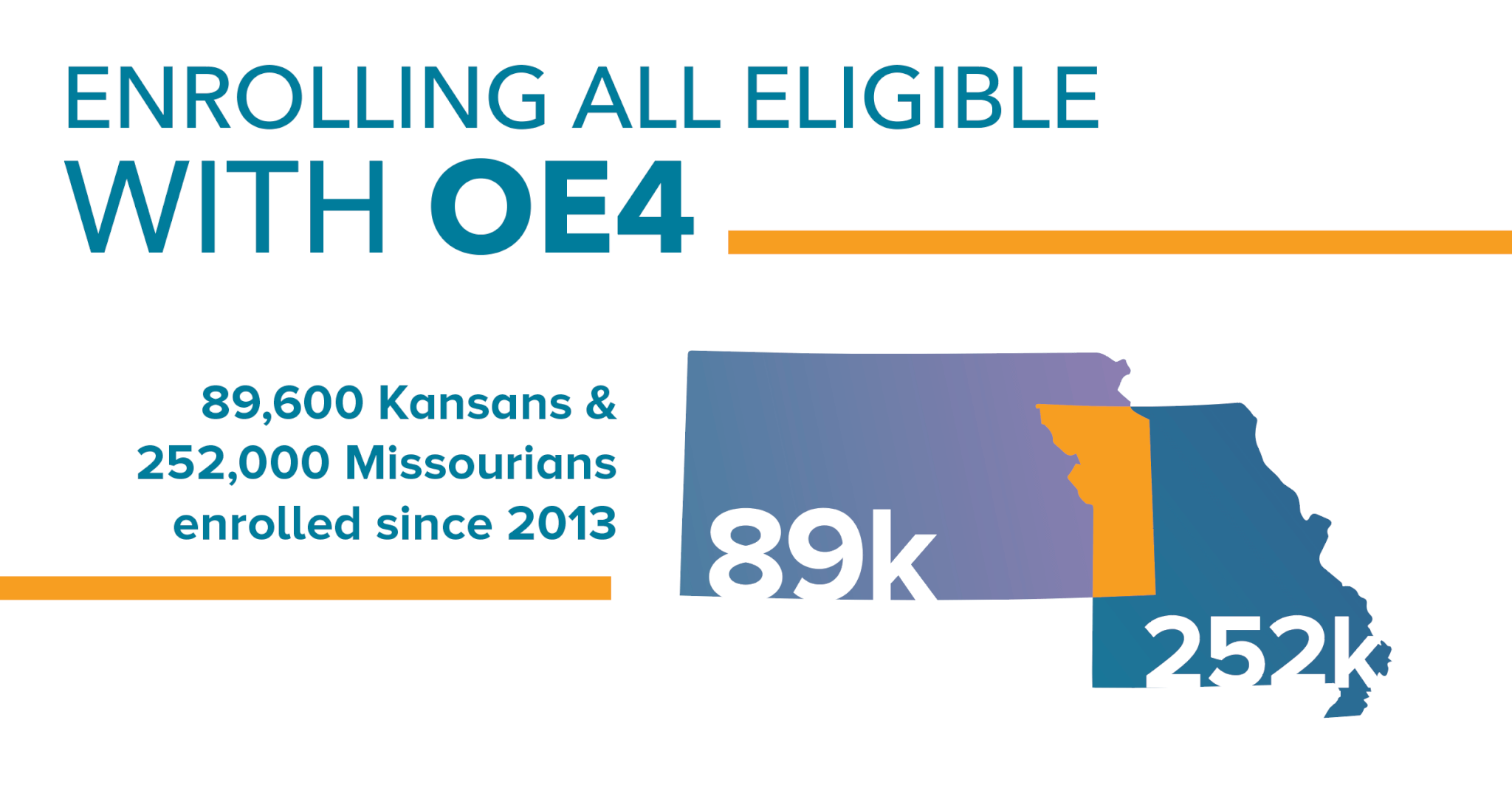 Grants will support in-person information and enrollment assistance; access to outreach and enrollment training, online appointment scheduling tools, digital marketing and technical assistance from Enroll America; access to bilingual assisters; outreach in rural communities; and other related work.
"The REACH Foundation believes one of the most important policy tools we can leverage to improve the health of people in our service area is access to affordable health coverage through the health insurance marketplace," said William Moore, Vice President of Program and Evaluation. "This year, the focus of these grants is on strengthening outreach to populations that remain uninsured, including African Americans, Latinos, and young adults."
Moore said 2016 marks the fourth year of REACH support for outreach and enrollment.  The following organizations will receive the 2016 Outreach and Enrollment Grants:
Black Health Care Coalition – $23,300

Enroll America – $82,500

Community Health Council of Wyandotte County/Enroll Wyandotte – $30,000

Health Care Coalition of Lafayette County – $12,500

Johnson County Department of Health and Environment – $23,300

Kansas Association for the Medically Underserved – $35,000

Kansas City Health Department – $23,300

Mid-America Regional Council Community Services Corporation – $10,000

Rodgers Health – $10,000

Thrive Allen County  – $10,000